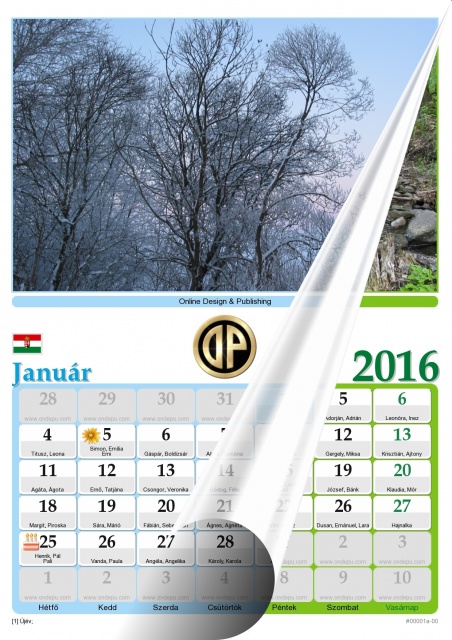 Design Online Your Calendar, here!
Design Online Your Calendar, here!
At same time you can edit more calendar-forms then order them anytime in different paper orientation or size (A/5...A/3).

Advantages of ONDEPU Editor:
Free User registration and editing.
Designing with Browser without installing anything onto the PC.
Online Editor surface, Forms and your pics are stored by the remote server.
Professional quality, preview images.
It is Your decision where you want to print.
Pay at once download cost to get access for downloading various JPG and PDF formats.
Select a Partner to print in order to save Post cost.
Really individual functions: over saving your titles, you can mark own high-days and events on the calendar.
Január
Február
Március
Április
Május
Június
Július
Augusztus
Szeptember
Október
November
December
January
February
March
April
May
June
July
August
September
October
November
December